LaserBand 82 Laser Band
$6,500.00
Category:
— The HairMax LaserBand is the only home-use FDA-Cleared laser photo therapy device clinically proven to treat hair loss and promote hair growth in both men and women
— The new flexible band design incorporates patented soft touch teeth to part your hair during treatment and maximize laser light delivery to your follicles.
— Working in unison, the hair parting teeth, the laser light intensity and laser light density provide a highly effective treatment.
— Without hair parting teeth, the hair can block the majority of the laser light energy from reaching the follicles.
— stimulate hair follicles with nourishing laser light energy to reverse the thinning process, increase density and revitalize damaged hair.
— With consistent use, most users start seeing benefits is 16 weeks.
— 82 medical grade lasers
— lightweight, comfortable, portable and convenient for home use or while traveling
— 90 seconds recommended treatment time
— Cordless operation
—  Vibrate Function
— The LaserBand is warranted by HairMax HK against defects in materials or workmanship for 24 months from date of purchase.
The photos shown above are of actual HairMax LaserComb users, but are not intended to represent results everyone who uses the device will necessarily experience.
*Clinical study photos after 26 weeks usage are shown below
200x Macro Photo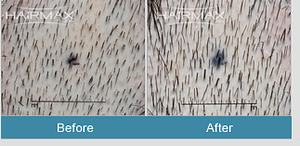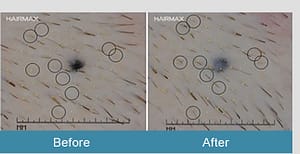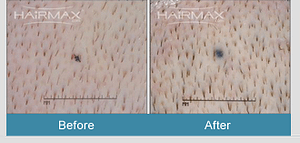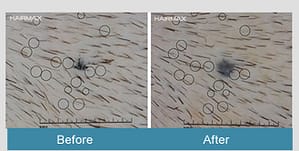 Male Result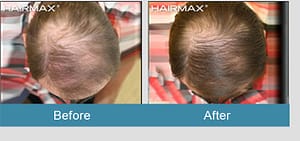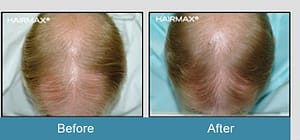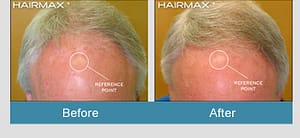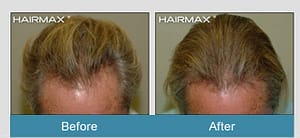 Female Result